Thinking of selling your home and feeling a little overwhelmed? You're not alone – it's very natural to feel that way.
From finding a real estate agent, to preparing and staging your home for prospective buyers, to packing up everything you own, the process can feel complicated – but it doesn't have to be!
Today we're sharing this home seller's guide full of the tips you need to get started and streamline the home-selling process.
1. Find the right real estate agent.
This one's important! Take all the time you need to find someone you trust, who can also keep you in the loop throughout the selling process. Homes for sale in the Washington DC Metro area are highly competitive. Be sure to have a real estate agent with great marketing skills and a pulse on technology.
Be on the lookout for an agent who does more than just tell you what you want to hear. If your agent can name a few drawbacks of your home as well as its more marketable traits, it's a great sign.
2. Start a master list to keep track of potential home repairs and other tasks.
Don't let your to-do list drive you crazy – get it out of your head and written down on paper (or onto your device).
Still not sure where to begin? Start by deciding on a timeline for your home sale. Work backward from the date of your first open house to figure out when you need to complete tasks, and when. Allow yourself plenty of time. Your real estate agent can help you be realistic about your timelines.
3. Make the most of your money when you choose your repairs wisely.
You'll want your home to be in its best possible condition when it's time to sell, and that often calls for some repairs.
When you're not sure which repairs to dive into and which ones to leave alone, ask yourself whether the potential repair gives the impression that the property has been neglected. Things like leaky faucets, cracked tiles, a defective doorbell, or anything else that doesn't work as it should, is often a huge red flag for potential buyers.
If the costs of these repairs are starting to add up, consider less-expensive options. For example, could you repaint your cabinets and skip replacing them?
4. Don't overlook the power of curb appeal.
You'd be surprised by how many potential buyers make a first drive-by trip to see your home, then decide whether it's even worth a visit. Amp up your home's curb appeal, and make it worth their time! Big, bold house numbers, a freshly-painted front door (and the easy-to-overlook garage door) and well-kept flowers might just seal the deal.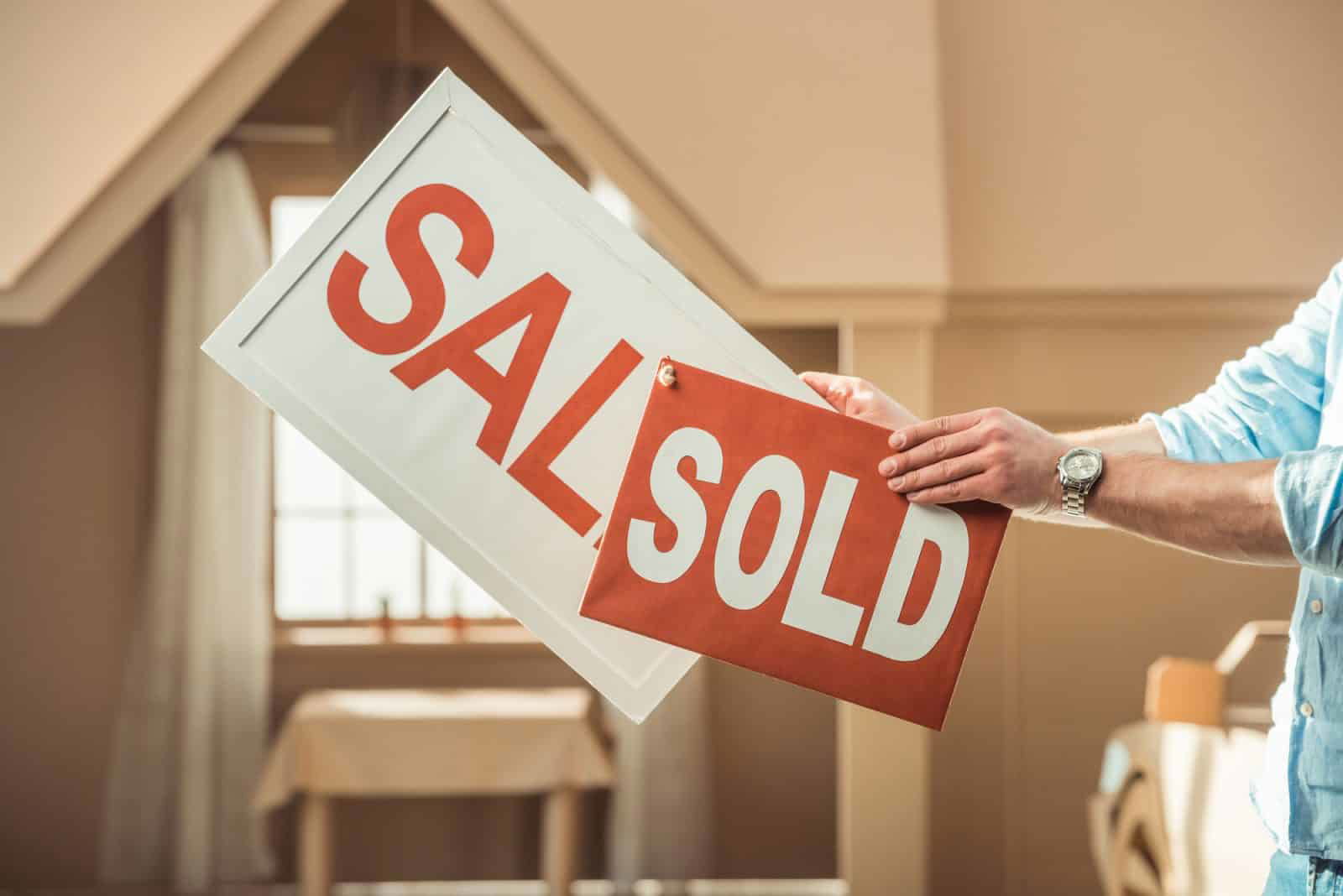 5. Sparkling-clean homes are most appealing.
Show off your space! Make sure your house is perfectly clean. Get rid of clutter on any surfaces, even inside closets and cupboards.
And don't overlook the outdoor areas. Shine up your stainless steel grill and hammock, for example. You'll be taking those items with you, but they'll help potential buyers imagine their own relaxing summertime weekends.
6. Save money on staging your home.
Rent furniture items or borrow from a friend or relative if you need to fill in the gaps. If you do end up making purchases, choose things you'll be sure to use in your new home, too.
7. Spend some time on the listing photos.
Listing photos of your home are responsible for drawing most people into that first open house.
When the photographer arrives, turn on every lamp, open all the curtains, and make sure the floors are shiny and clean. You might even consider removing area rugs to make the rooms appear larger.
In the listing, only include photos of your home's most-attractive rooms, plus written descriptions of the other, less-appealing spaces.
8. List your home at the correct right price.
We'll always level you with you: while the DC-area housing market is still competitive. It's slowed down a bit in recent months and your home may take longer to sell than it might have a just a few years ago. Your real estate agent should be in tune with the latest pricing trends in the area.
The best way to speed things up and drive interest and offers in your home? Pricing conservatively. In the greater Washington-DC area, buyers are becoming a bit more demanding and particular when it comes to things like inspection items and repairs.
If your home needs any repairs, it's best to get those items taken care of before you list for sale, so you can be the one to control who does the repairs and manage those costs.
9. Prep your home for an open house.
It's showtime – don't skip over the most important details on the day of the open house!
Do a quick run-through of the house, making sure floors are vacuumed or swept, and removing any personal items from the front of the fridge and counters. Don't forget to shut down and password-protect your devices, and hide small valuables.
10. When moving day comes, have a set of moving-day essentials on hand.
It's easy to keep some key items around on moving day — toilet paper, toiletries, an overnight bag of clothes, coffee and a coffee maker, some trash bags, etc, to get you few those first few nights in your new home. Think ahead and include whatever you know you'll want at your fingertips.
Take time to say goodbye to your old place.
Leaving your home, especially one you've lived in for many years, can be a major life milestone.
Don't forget to take some photos of your old home before you pack up. You'll probably want to remember when your rooms not when they're necessarily clean and perfect, but just as they are on a normal day.
And if you're in the mood for some fun? Throw one last party in your old place – and don't worry about all the boxes and packing tape. Cheers!
This guide to selling your home is just the beginning – you'll absolutely need an experienced real estate agent to help you fill in the gaps and educate you along the way, helping you set realistic timelines, goals, and expectations. Contact us now – let's team up and sell your home.