There was a time when Georgetown wasn't exactly known for its restaurants. These days? It's hard to narrow down all the options! That's why we're sharing these brand new Georgetown restaurants we don't want you to miss.
Whether you're in the mood for a fancy waterfront five-course meal, a quick stop for a slice of pizza (and we mean
quick
– keep reading below to find out more) , a mouth-watering dessert, or even a pick-me-up gourmet coffee, we've got you covered.
(Photo courtesy of DC Eater)
3139 M St NW
(202) 450-6862
Looking for a taste of America's culinary past in a fresh new Georgetown location? After successful stops in downtown D.C. and Tysons Corner, Chef José Andrés has reignited this local treasure, bringing along his tradition of whipping up historic American dishes and serving the best of this region's beer, wine and spirits.
Take a peek at the menu and you'll find Chesapeake crab cakes, fried catfish, St. Louis-style ribs, pulled pork and much more.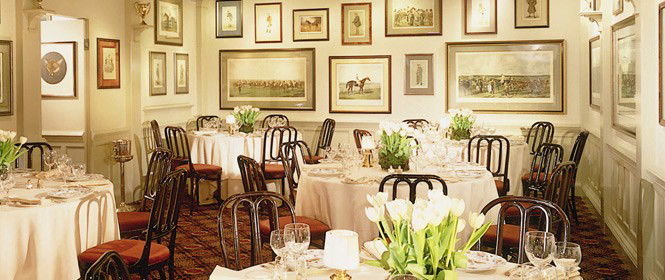 1226 36th St NW
(202) 965-1789
Although this Georgetown staple has actually been around for some time, it underwent extensive renovations in 2017, then brought new executive chef Tracy O'Grady onboard in March 2018.  
Located in a Federal home built in the mid-1800s, the recent renovations transformed the space which now includes an expanded bar and club room. Chef Grady now serves a five-course tasting menu as well a la carte options like beef tenderloin with a creamy spinach tarte, and swordfish with roasted fennel.
Add this on your list as the go-to spot for an old Washington-style upscale dinner
and
a fresh new space and menu, all rolled into one.
(Photo courtesy of YouTube)
1077 Wisconsin Ave NW
202-621-6445
Somehow this novel, fast-casual pizzeria gives a nod to delicious, authentic traditional recipes while still whipping up pizzas for guests in just 90 seconds.
What's the secret? Using only the highest-quality ingredients and keeping the stone pizza ovens (made of a volcanic lava stone imported from Vesuvio, Italy) at a scorching 900 degrees.
Stop by for a quick bite in a fun, relaxed atmosphere. There's a pizza option on the menu for diners of every age.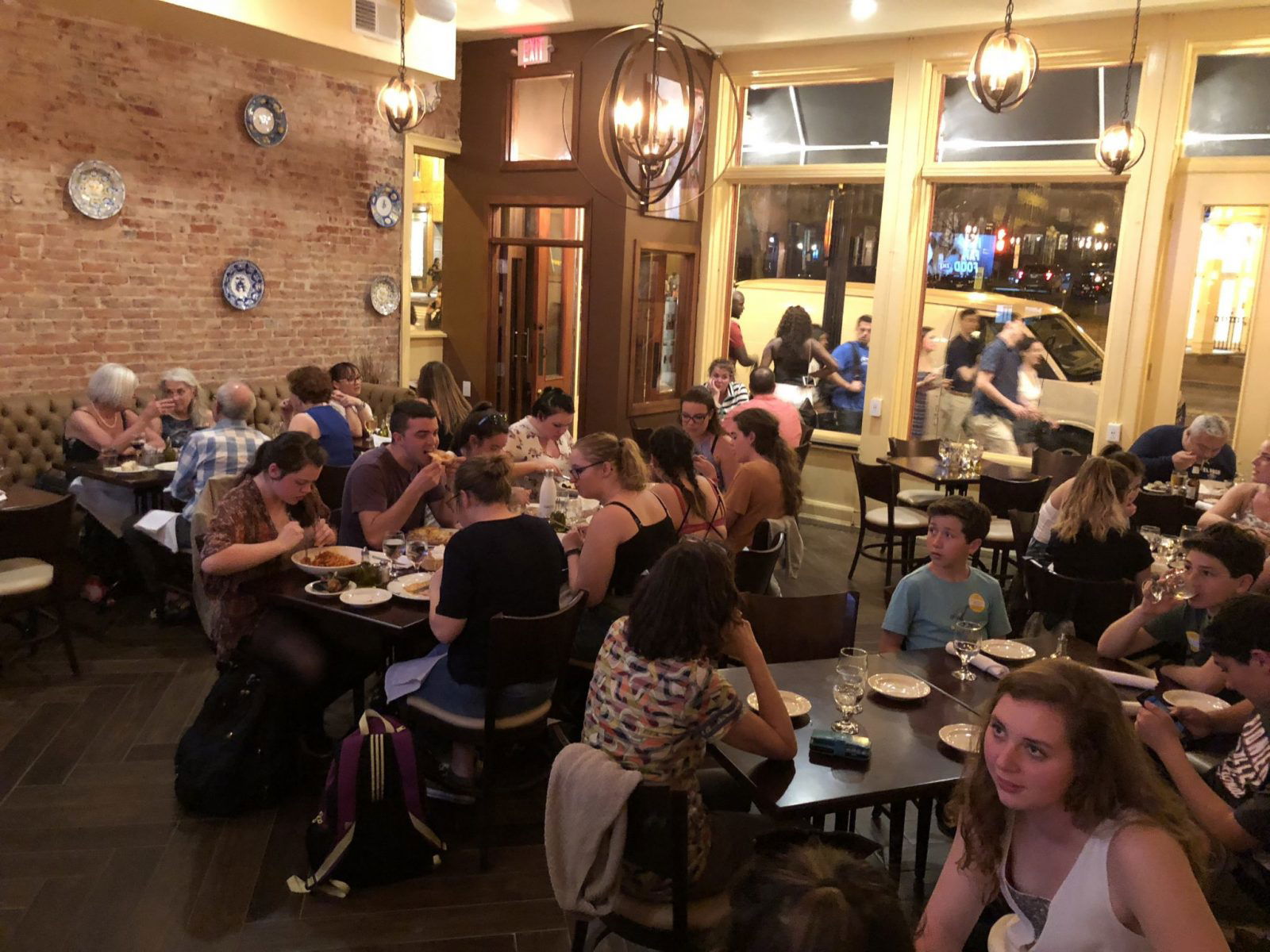 2934 M St. NW
(202) 525-5916
Who doesn't love enjoying a freshly-prepared Italian meal on the Georgetown Waterfront? When the Cajun seafood eatery Pier 2934 recently closed its doors, this restaurant, bar and coffee roastery stepped in and now makes full use of the stunning views and romantic atmosphere than comes along with this prime location.
Angolo's menu features traditional Italian appetizers, pastas, entrees, salads, pizzas, and so much more.
(Photo Courtesy of DC Eater)
1070 Wisconsin Ave. NW
(202) 847-0953
If you're in the mood for a classic American beer spot and sports bar, look no further.
Drop by Church Hall for its huge selection of draft beer, wine, cocktails, signature boozy slushies, and bar snacks. Stay for the corned beef sliders with Russian dressing, Swiss, sauerkraut and ale-braised onions; falafel tacos with chimichurri aioli; and of course, the Frito pie – that's Texas beef chili meat and cheddar cheese layered over corn chips.
The relaxed atmosphere featuring games like Four-Across, giant playing cards, Uno, and Cards Against Humanity, completes the experience.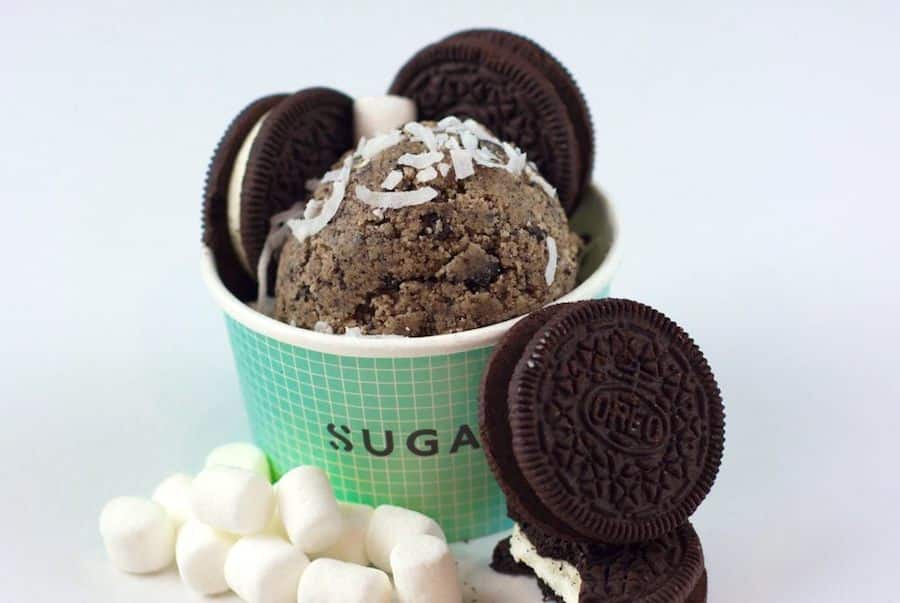 3279 M St NW
202-888-5346
Sometimes life just calls for a cup of creamy gelato or a scoop of your favorite ice cream. Sugar Lab bills itself as "the research institute for happiness" complete with a mission to create unique desserts full of flavors from all over the world.
Every one of their frozen desserts are made in-house with flavors like Nutella Oreo, strawberry buttermilk, and lychee sorbet. Their classic offerings include mint chocolate and peanut butter.
You've been warned: choosing a flavor (or even several!) is going to be tough.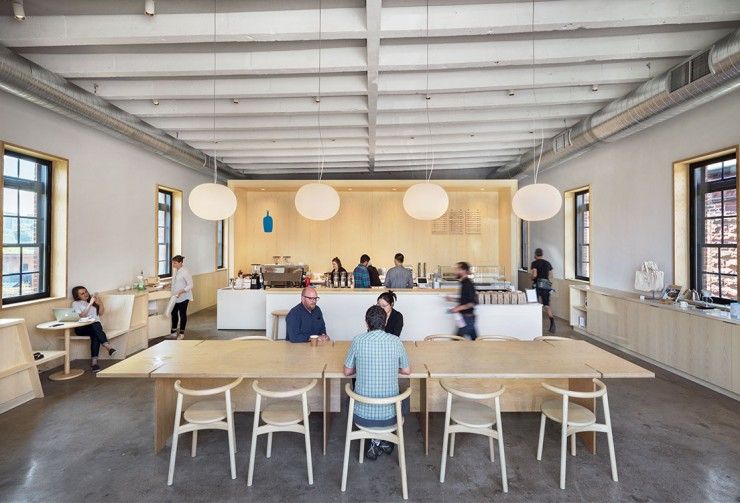 1046 Potomac St NW
(510) 653-3394
Originally a California chain, coffee connoisseur's dream Blue Bottle arrived in Georgetown just last year. With its thoroughly modern space, this coffee shop is the first one of its kind in D.C.  The gourmet coffee served here is far from cheap, but patrons stand in lines out the door for a chance to enjoy the taste and quality of both the coffee beans and the final product.
Doesn't a New Orleans-style iced coffee, cold brewed with chicory, sugar, and milk sound like a great way to cool down during a steamy DC summer?

1066 Wisconsin Ave. NW
(718) 374-6858
Georgetown is the latest location for this rapidly-expanding, Australian-inspired coffeehouse. The eye-catching blue and turquoise decor lends itself to some distinctly beachy vibes not often seen in the middle of Georgetown.
Bluestone is known for its wellness lattes that include a turmeric-infused Golden Latte and even a beet latte with almond milk and dehydrated beet powder. Those looking for more classic coffee house offerings will find plenty of hot and cold specialty drinks, avocado toast, fresh croissants, grab-and-go items and more.