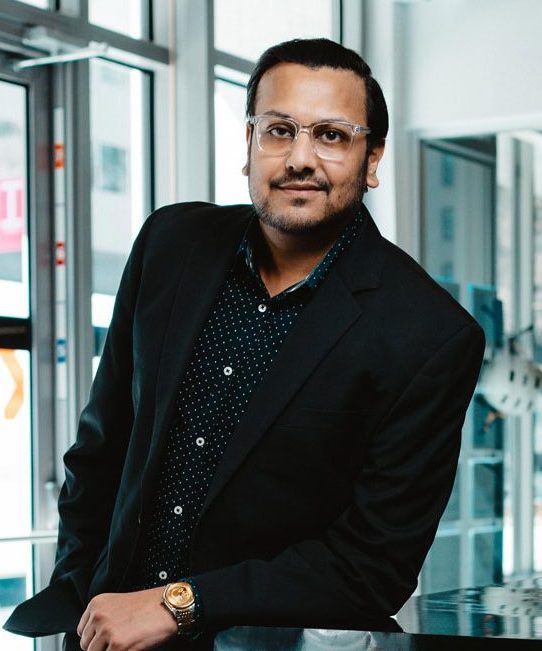 About Raj
Software engineer, award-winning digital marketer, and entrepreneur, Raj wears many hats but his vast experience is what sets him apart from peers. Raj started his career interning at Department of Labor, where he helped build digital HR tools for the Office of Inspector General. He quickly understood his calling & ambition would take him out of the traditional Government employee world. Since then, Raj's career spans all sides of tech teams from software engineering, marketing, product ownership, to creative & user experience. He has a unique ability to form relationships, quickly adapt and lead cross-functional teams  while seamlessly managing the individual nuances that come with each & communicating effectively with stakeholders of all sizes.
The relationship between ONE Street and Raj began when ONE became a client of  District Interactive, a marketing and technology firm he founded and served as Managing Partner. While at District Interactive, Raj scaled the company to include a roster of 61 sought after digital professionals in an almost 100% contractor based model serving up to 75 monthly clients of all sizes & industries, managing $2.5M/year in ad spend across channels and generating over $300M in tracked client sales.
Raj quickly realized ONE Street was not a normal client, as he recognized an amazing team with forward-thinking leadership & an industry that was ripe for transformation. Thus, in February 2021, Raj joined full-time as Director of Digital Strategy to focus on the mission of making Real Estate more accessible and empowering for both agents and consumers alike.
Fun facts: Raj is a native Washingtonian, avid traveler and a former DJ (who was quite popular). He likes to refer to himself as one of the "original" digital nomads having lived in various countries while working remotely including Germany, Colombia and Poland. You can catch Raj on Clubhouse @districtraj where he founded the Powered By WordPress club with over 10k members. He hosts weekly talks on all things digital with a variety of guests.